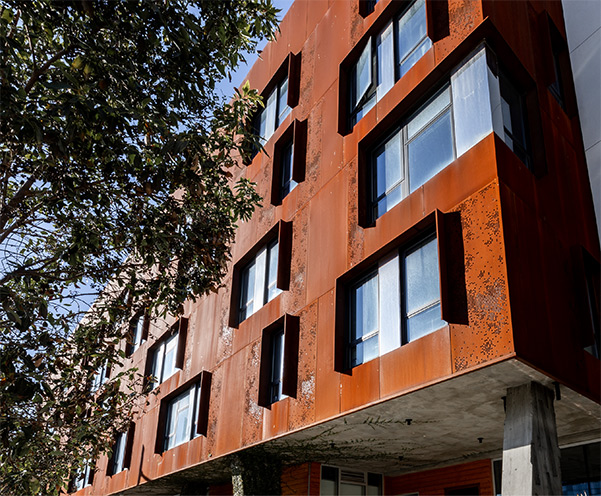 Rainscreens
BŌK Modern's exclusive patented rainscreen system is like no other on the market.
Our tab and slot system has an integrated
spacing feature to ensure a quick and easy
install. When installed over a suitable substrate,
our direct mount unitized panel system
generally requires no addiional furring or other secondary support members.
Click to see installation video >


Product Information Sheet >